PROVIDING COMMERCIAL
PROPERTY SERVICES
OFFICE | RETAIL | INDUSTRIAL | LAND | MULTI-FAMILY
Tenant
Representation
The CPG Experience
Chancellor Property Group customers are provided with the benefit of our knowledge of the South Florida real estate market and history as owners and managers of commercial properties; not solely brokerage techniques. Finding the ideal property can be an informative and exciting process if tenants are educated on; the process, obtaining value in the transaction, negotiation opportunities, protections in leases and contracts, and what it means to own or lease real estate. We look forward to working hand in hand with you to accomplish these goals of finding you the ideal property to lease, purchase or build and setting your business up for success.
Landlord
Representation
The CPG Experience
With almost 40 years of history as Landlords of all product types, the members of Chancellor Property Group understand first-hand what it takes to grow a property with the proper tenant mix by marketing not only to the masses, but principally by directly engaging prospects who fit the Landlord's ideal corporate environment. Let our expertise be your advantage. CPG's Property Management services are a complimentary part of what we can offer property owners. Keeping properties looking and feeling elegant while keeping Operating Expenses down is a sure fire way to net a landlord more income.
About Us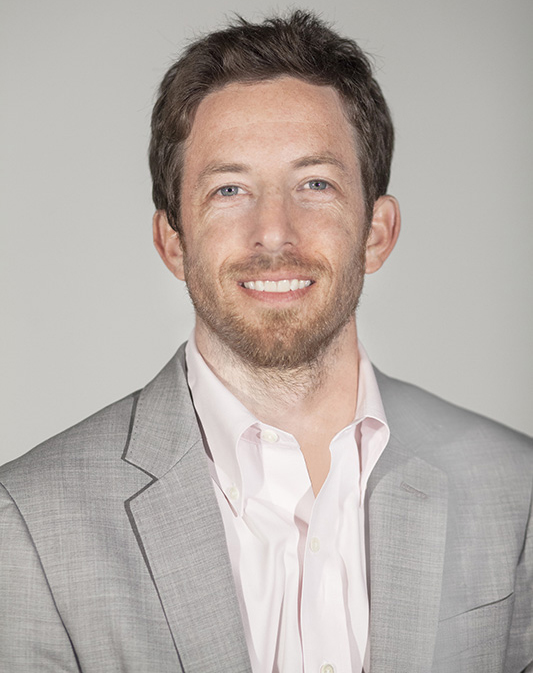 Kevin Shapiro
Chancellor Property Group, the commercial real estate division of the Shapiro Pertnoy Companies is managed by Kevin Shapiro, a Licensed Real Estate Broker. Kevin has been an integral part of the Shapiro Pertnoy Companies for over 12 years. To date, Kevin has managed and/or leased in excess of 750,000 square feet of commercial property throughout Florida.
Kevin earned a Bachelor of Arts degree in Communication from the University of Colorado at Boulder. His interests include being a father, traveling, and fishing.
"We had the pleasure of working with Kevin Shapiro as we were looking for the right location to fit the needs of our business and employees. Kevin really took the time to understand our business, employees needs and was very patient as we worked through the process. With his background in construction, he was able to see the potential in properties that really helped us to find the right location. His support did not stop there, he was our trusted advisor through the entire process and is still today. It is so refreshing to work with someone that has a truly vested interest in seeing others succeed. It was a great experience and there is no doubt that he is the first person we would turn to for any future needs. If you are looking for someone honest and committed to finding you the right property, Kevin is that person."

Vice President of KAPCO GLOBAL

"Chancellor Property Group partnered with my company, Art Cellar Wellington, to assist in possible relocation and finding the ideal location for my existing business. Moving a business is always tricky, but can be rewarding. Kevin Shapiro held my hand during the whole process of exploring new properties, demographics, and possibilities. Kevin was more of a trusty advisor, who handled the situation as if it was his own business. In the end I decided to remain at my current location and Kevin Shapiro even went as far as to help negotiate renewal terms for Art Cellar. The professionalism, knowledge, and work ethic shown throughout the process was tremendous and I couldn't imagine feeling in better hands with any other group."

Owner ART CELLAR Wellington

"Due to our rapid growth and unique space requirements, we had very specific needs for our West Palm Beach office.  Kevin Shapiro and Chancellor took the time to get familiarized with our business and make us feel comfortable with our options.  Due to Kevin's market knowledge and persistent efforts, after being shown a variety of available locations, we were able to secure an ideal space for our practice.  I would strongly recommend Kevin to any business looking for commercial space in Palm Beach County."

Attorney at Morgan & Morgan

"From the moment you meet the team at Shapiro Pertnoy and their commercial real estate brokerage Chancellor Property Group, you are treated like family.  Every attention to detail will be addressed and suggestions which you have not even considered will be brought to your attention.  You will feel secure in knowing that you are in the right hands.  My experience with the Chancellor Property Group has exceeded my expectations and I recommend them without reservation."

WellingonMD

"Love working with the best of the best and Shapiro Pertnoy is just that!!  Truly professionals!!"

Broker Keller Williams Wellington

"I would like to recommend Kevin Shapiro of Chancellor Property Group as broker for your commercial/industrial property leasing/sales needs. Kevin is very attentive and creative especially when it comes to finding tenants for specialty buildings."

Owner of Wellington Land Development

"You guys were the most fair, gracious, understanding, kind Landlords I've ever worked with. And I've had a few! I really mean it. When you have prospective tenants, put them on the phone with me and I will tell them about my previous horrible experiences and then tell them how you guys were the antithesis of the others."

VIP Medical Weight Loss
In the News
RECENT NEWS: Chancellor Property Group completes transactions representing Tenants, Landlords and Sellers
Chancellor Property Group, the commercial real estate brokerage division of the Shapiro Pertnoy Companies, is proud to announce some exciting new transactions.
Representing Tenants in securing new commercial space is a specialty of The Chancellor Property Group who recently represented the following tenants
CPG recently procured the buyer for a multi-acre land sale in Palm Beach Gardens for a future hotel development
CPG welcomed the following tenants to the Chancellor Corporate Center
And expanded the size of these Chancellor Corporate Center Tenants in Wellington
CPG also represents the Wellington Business Centre and has recently welcomed the following tenants to new locations within the park.
Recent News: Chancellor Property Group represents KAPCO GLOBAL in 50,000 sq. ft. lease
Recent News: Chancellor brokers lease for Morgan & Morgan P.A. Business Trial Group